What's New
Healthy snacks & kid's lunchboxes
Achieving lunch box success every day of the week can be time-consuming and overwhelming. If lunchbox prep is leaving you feeling like you're about to go bananas, then grab a bag of our Apple Cinnamon Mini Rice Cakes and keep scrolling!
As a mother of two I've packed countless lunch boxes over the years, and have listed my 3 top tips below!
Like us, kids eat with their eyes…
Packing your kids lunch boxes with fruit and veg is the perfect way to impart fun and exciting natural colour. I have found cutting up fruit and veggies like apple slices and carrot sticks make the kids more likely to devour and enjoy them. Try squeezing a little lemon over apple slices to keep them from browning. Another great idea is giving them something to dip them into. Whether it be hummus, peanut butter, tahini or sweet chilli sauce. Dips make it even more fun – you can be sure they won't come home in their lunch box.
Keep the portion sizes smaller…
Keeping the portion sizes small and easy to grab is another key to success. This ensures they don't over-eat or fill themselves up with just one food group. Our gluten-free Mini Rice Cake snack packs are the perfect treat that they don't even know is healthier!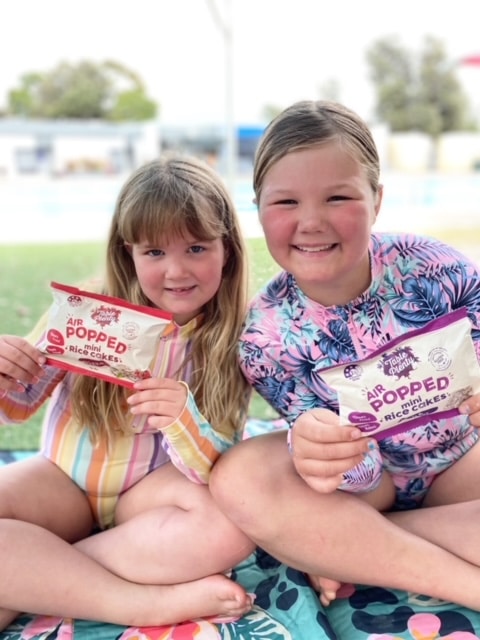 Make sure there is variety…
Filling your kids lunch box should be an exercise in balance. Having both sweet and savory snacks makes for a very happy and nourished kid. Kids don't have too much time to when eating, recess is often only 20 minutes and at lunchtime kids just want to play. Having snacks like Table of Plenty Rice Cakes are the perfect treat that your kids will love… I have also heard that they have 'tradability' value – who knew!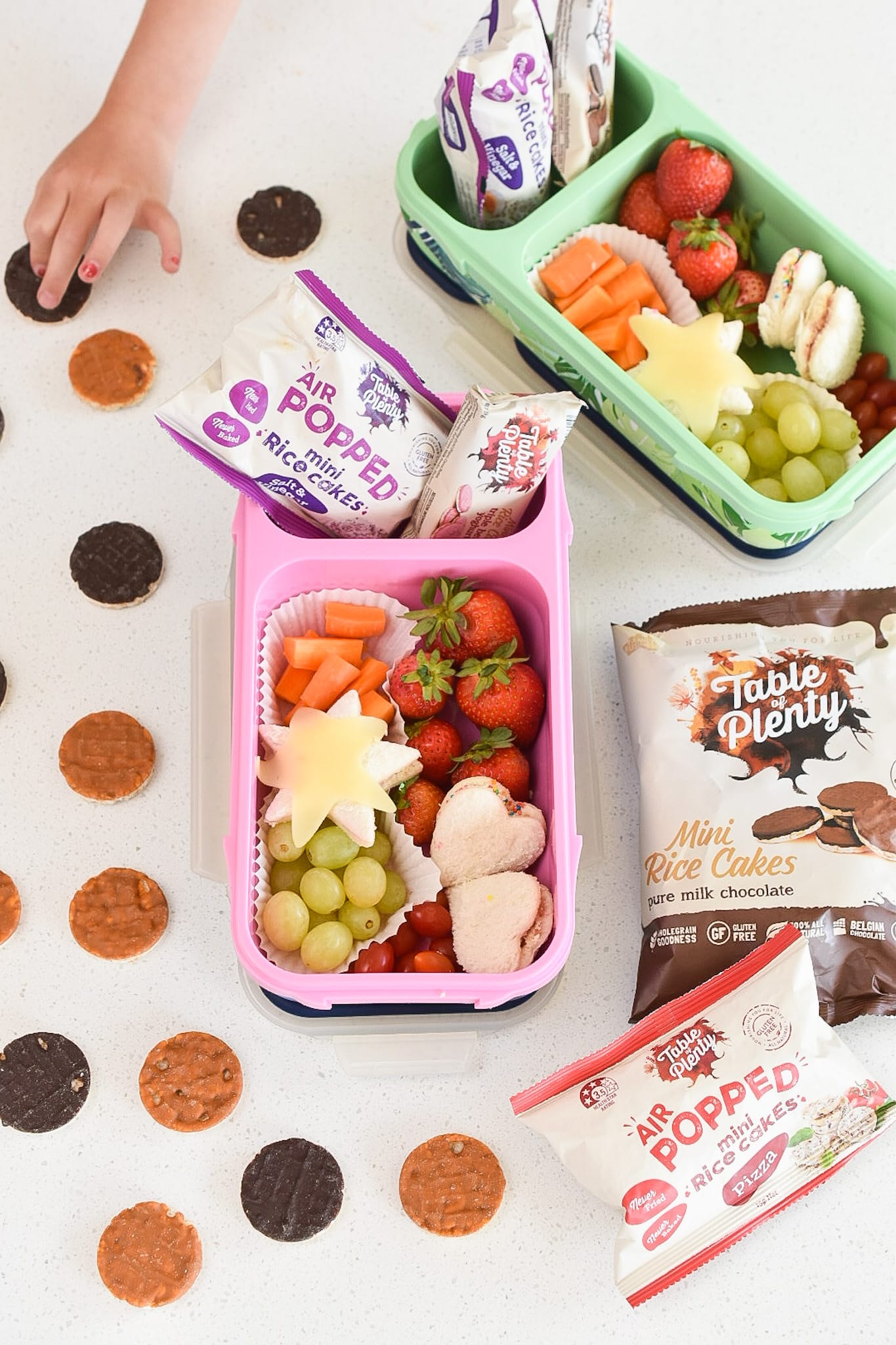 Be prepared …
Meal prep is not only great for the morning rush, it is also great for your wallet. Having ready-to-go meals for your kids means that you know that they are getting the nutrients they need with food that you know they love. Another alternative is to make a little more of your evening meal which can then be taken to school the next day! Simple and no waste.