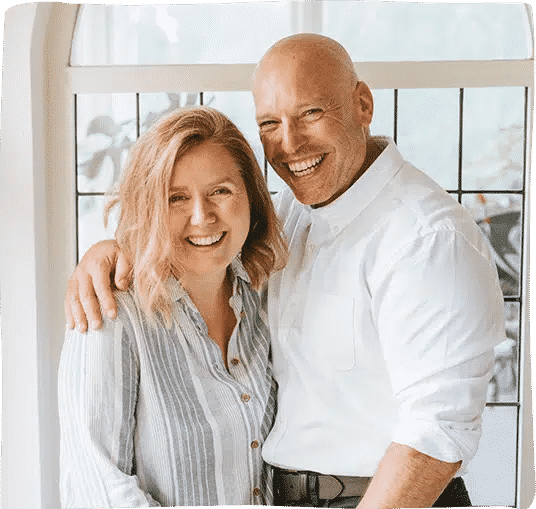 Our Story
Life is a precious gift, something we can lose sight of when challenges arise.
Our challenge came after the birth of our daughter Amy, who was born with a rare genetic disability. Our optimism and faith in life were severely tested. It took time to search inside ourselves and reconnect to a way of life – a life of plenty.
We believe that a life of plenty begins with nourishing yourself for life, with good food, counting your blessings and sharing this with others; finding what you are passionate about and working for something greater than yourself.
Table of Plenty was created from this experience of finding purpose through the creation of nourishing food and a business that inspires, educates and helps others.
Kate & Tal Weiss
Founder's Table of Plenty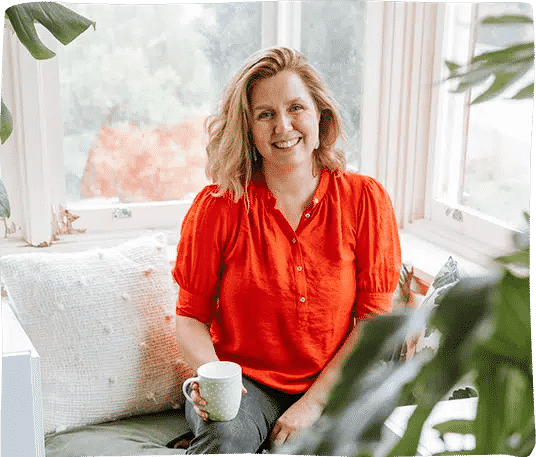 Kate's Story
I've always been blessed with an optimistic nature and sailed through life seemingly unscathed by anything, yet with the birth of Amy in October 2000, even my optimism was challenged.
No one can prepare you for the shock of a complicated pregnancy and birth. As a healthy 28-year-old in a low-risk category, all seemed fine. At 6 months it became clear that all was not well and after a month of waiting, Amy was delivered prematurely and the journey began. There was no clear diagnosis at the time and we were told to wait and see.
She was a tiny wee thing, yet surprisingly strong and she had a will to survive from the first moment that was unmistakable. She came home with us, after a stay in the special care nursery, at only 1.5kg and I was with her day and night, taking care of her every need. I think at the time, I was in denial and thought that a Mother's love can heal all. I hoped that she would catch up and grow and that all would be OK, but as the months and years went on she fell further behind. It took us 5 years to receive her diagnosis of a rare genetic disorder called Rubinstein-Taybi Syndrome.
When Amy was 8 months old I had to return to my job in a US-based IT firm, managing a sales team for Australia and NZ. It was a demanding job and required my full focus and long hours to do it justice. After a while, it became clear to me that I could not do the job well and be the Mother that I wanted to be and that Amy needed.
Our life was becoming more and more isolated as Amy's difficulties grew. Everyday activities that we took for granted were not so simple anymore. Going shopping or spending time withbfriends who had kids was difficult as Amy would get into trouble with inappropriate behaviour and although people were nice about it, apart from the very few, it was clear that they werebuncomfortable. In the end I felt I was squeezed out of my job and found myself at home full-time with Amy.
Rock bottom
All my plans for the future and the illusion of a predictable life came crashing down. This was my lowest point and I fell into a depression. There have been times when I have stared at the same spot on the wall for hours with not a thought in my head and numb to my surroundings. I felt paralysed and I didn't recognise myself – where was that unstoppable, optimistic girl I knew? I had to find from deep inside the courage to claim my life back and to find a way to rekindle and rediscover my passion.
On the up and up
Tal and I came to grips with our reality and decided to start our own business, a business that would allow me to reconnect to my passion for life and for Tal to liberate his entrepreneurial spirit. I have always been creative and love to make something out of nothing. I also love the exotic, deep rich flavours of spices and herbs and I have always travelled, to see other cultures, their traditions and foods and experimented with them. I fell in love with the spice markets of the Middle East when I was living there and the seed of Table of Plenty was planted. With each idea and step forward in the business, our confidence and enthusiasm returned. It was clear that no one was going to hand us our ideal life on a plate, it would have to be created.
Our motivation
We also knew that our reasons are the fuel that will get the business up and running and they are as central to it today as they were then.
To reconnect to passion for life – this was the short-term spark that began it.
To build a business that will be a platform to sustain Amy financially throughout her life – long-term motivation.
To build a business that will support organisations that help people with disabilities – long-term motivation.
Our vision for the business was and is to create food products that will help other families to navigate their busy lives and be able to put a decent healthy meal on the table
Our products will use good, healthy ingredients.
Our products will draw on my wealth of knowledge about flavours, nutrition and ingredients and be innovative and tasty.
Our products will be quick and easy to prepare.
Our customers will be able to trust that the products that they are buying are made from natural/real ingredients, made with care and are good value.
The business will also be family friendly and be flexible in allowing us to fulfil all our roles in life, as parents, as individuals and as breadwinners.
Today
Our business is flourising and has been growing rapidly and because of this we have joined forces with like-minded business partners to form up a unique and powerful healthy food platform for Australia – Openway Food Co.
This is an exciting new chapter that Tal and I are looking forward, allowing Table of Plenty to continue to grow and contribute in it's unique way.
Our products are available in Coles, Woolworths, Chemist Warehouse and many other leading independent supermarkets, speciality shops and health stores and include our products and exported across the world.
Kate and Tal Weiss are available for Media & Speaking Engagements. Please email marketing@tableofplenty.com.au to discuss your upcoming media or speaking events.
THE PILLARS OF PLENTY
With every single product we strive to give:
PLENTY OF HEART
We care! At our core is the well-being of our customers and creation of opportunity for all. It's our social cause that nourishes our souls.
PLENTY OF NUTRITION
We care! Our food is made from nutritious and natural ingredients that nourish our bodies.
PLENTY OF EASE
We care! We believe good food should be accessible, affordable and convenient for all, easing the way to accessible food for everyone.
PLENTY OF TASTE
We care! We make food with delicious, bold flavours and ingredients, nourishing our senses.
Browse Products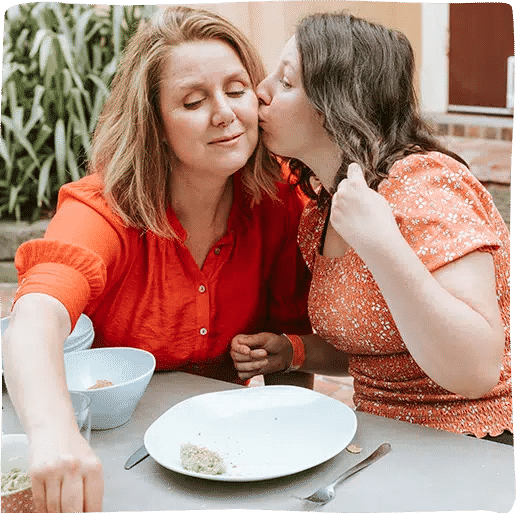 Our Community Causes
Projects:
Launched in Feb 2021, we are excited to be part of wonderful team setting up a cafe in Melbourne with the vision to bridge the gap between people with a disability & the wider community, celebrating people just as they are.
The cafe creates purposeful employment in an inclusive environment for people with a disabilty and without.
Other projects: For over 10 years we worked with Scope and Endeavour to create hundreds of thousands of hours of work for people with a disability
We believe that work provides people with a disability – like anyone else – with asense of purpose, an opportunity to contribute and gain skills, and improves confidence and self-esteem.
Our daughter Amy is the light of our lives. People don't often get to see the contribution that people with a disability can make, and that's something we are determined to play a part in changing.
If you have the same values and vision and are looking for a partner to make something special happen, please contact us: info@tableofplenty.com.au with the heading: Inspiring Projects