What's New
2011 Milestones & Earlier
2011
Nicely Nutty Muesli gets top marks 15/15 from Herald Sun Jury.
Mini Rice Cakes launch into Coles.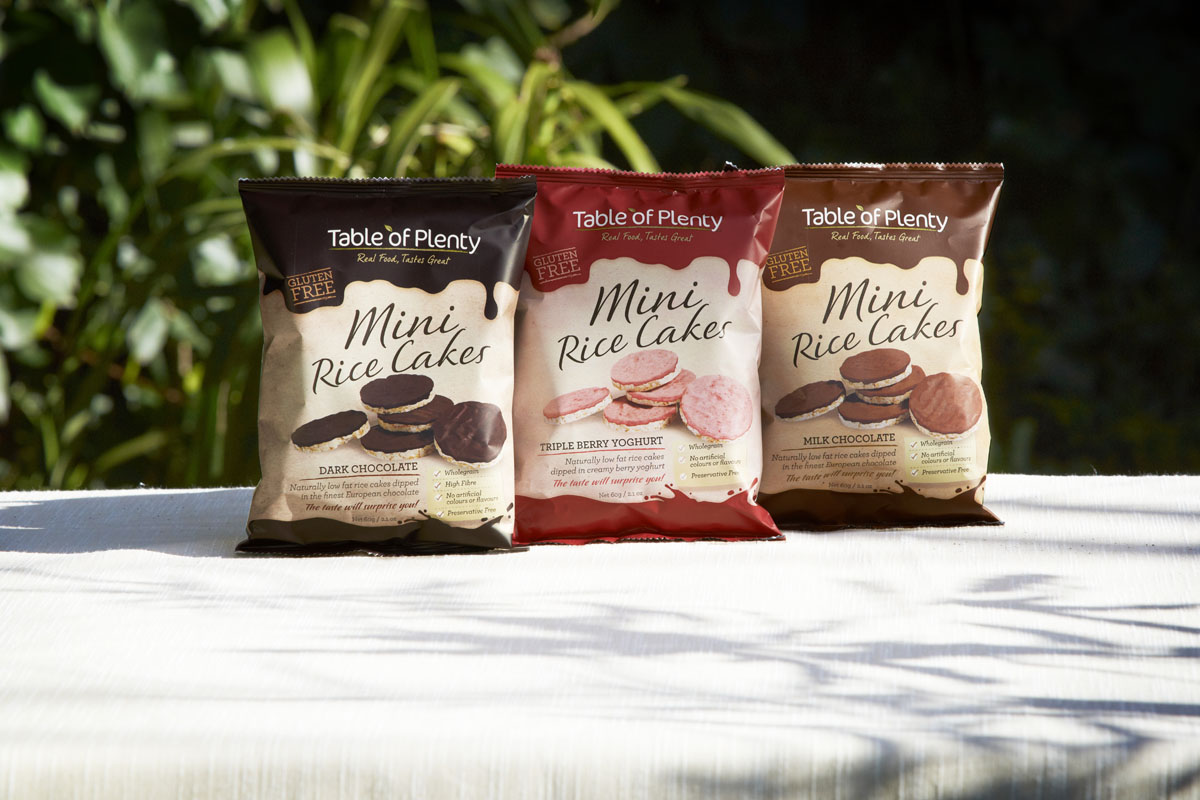 Earlier Milestones
2010
July: Kate features in the Daily Telegraph 'Taste' section
July: Kate features in Latte Magazine.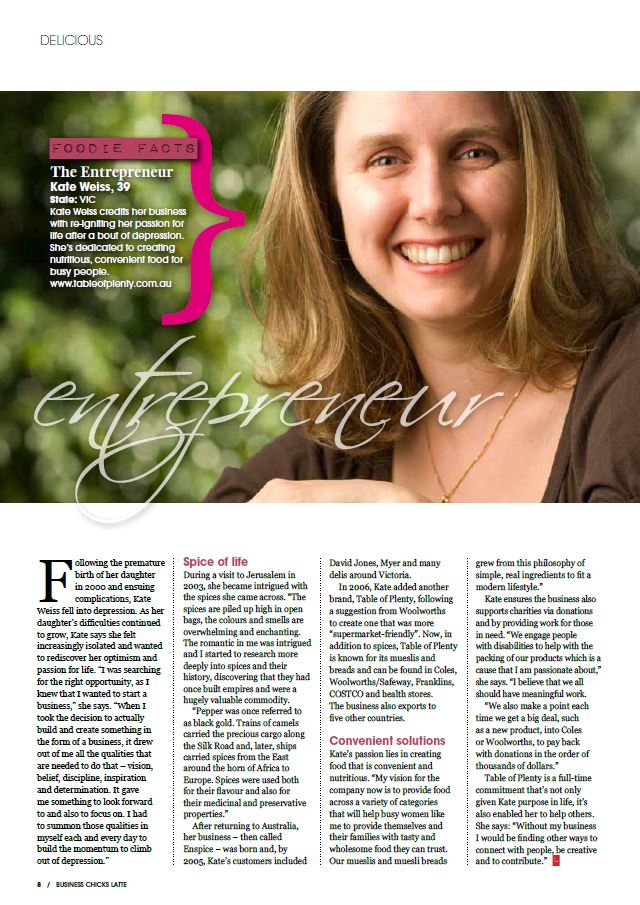 March: We are FINALLY there – we have new muesli packaging that we hope will keep our current customers happy and encourage new customers to try our mueslis. It is warmer, more approachable and we think reflects our community focused company philosophy and rich ingredients.
January: Coles Supermarkets are going to extend the distribution of Table of Plenty Muesli range to NSW, ACT and QLD. The range will be available in major stores in the Eastern Seaboard from February 09. The current Coles stores selling the range in Victoria will remain the same.
2008
October: Table of Plenty Muesli was selected by Woolworths/Safeway and will be distributed to all stores nationally.
June: Lyndey Milan cooked lamb with Table of Plenty Dukkah on channel 9 at the Kerri-Anne morning show.
April: Almond and Pistachio dukkah recipe was featured on Hearld Sun – Good Food by Michelle Moerianto.