What's New
5 Easy Lunchbox Ideas
As the school term begins again it's hard to get back into the rhythm of school lunches. With the haze of the morning fogging our minds, it can be hard to create new ideas for your kids' lunchboxes every morning. You want something that's nutritious, but something that won't find its way home in the schoolbag once again.
We've come up with our top 5 easy, delicious and nutritious snacks to satisfy those tiny tummies:
Muesli Muffins
Who knew our mueslis could be turned into delicious – and healthy – muffins?  Even better, it's easy prep that can be done on Sunday afternoon that will have snacks for the week sorted. We've got a recipe to make delicious, sustaining muffins with our Macadamia, Cranberry & Coconut muesli that'll even satisfy the adults as they run out the door, a breakfast baked and blended into one!
Make our Macadamia, Cranberry & Coconut Muesli Muffins here.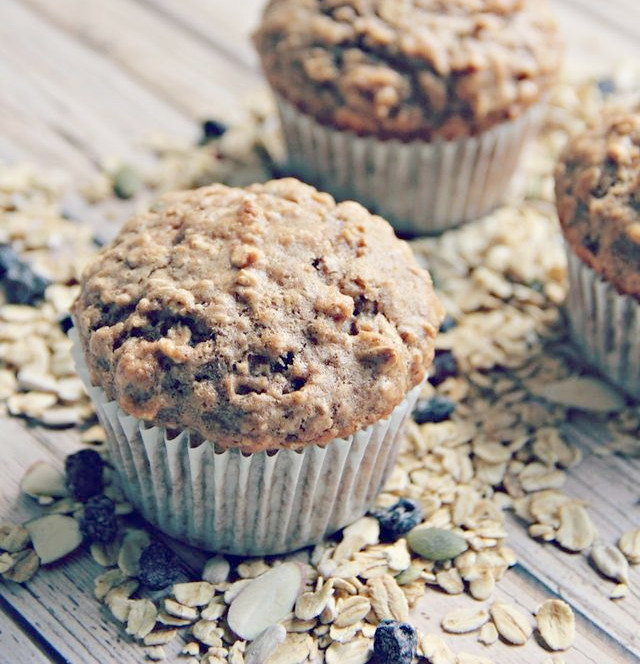 Apple and Peanut butter 'Donuts'
A wonderful combination of crunch and gooey goodness. Simply core your apple and slice thinly, spread over any nut butters you like over each slice. Or top with muesli, nuts, or seeds. It's a perfect way to trick your kids to eat healthy too.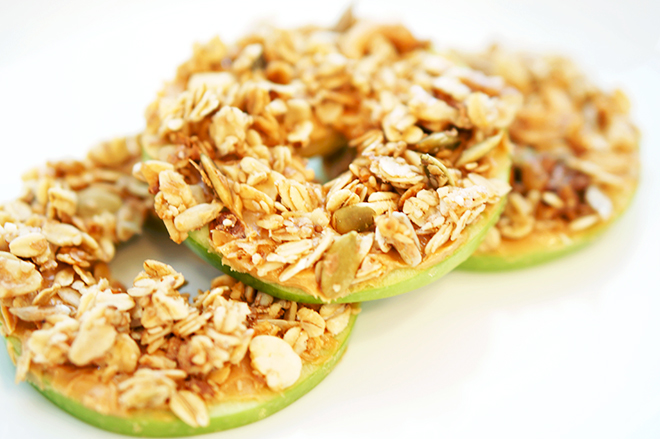 Lunchbox 'Fondue'
A simple and delicious way for your kids to eat their fruits and veggies. You can mix and match this any way you want, all you need is:
Your dip of choice – this can be nut butters, cashew spreads, hummus or dips.
Dippers – this can be anything from sliced fruit, some rice cakes, nuts, celery, cucumber, capsicum and even a few crackers.
The perfect thing about this is it can be mixed up to be sweet or savoury to keep your little one excited about play-time snacks.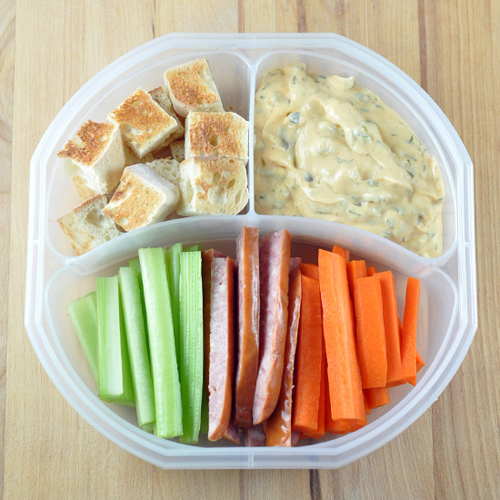 Kale Chips
The green god of collards! Full of nutrients and when they're toasted in the oven they become super crunchy and deliciously crisp! Kale chips always serve as a better option to any chips out there and can be easily whipped up in less than 10 minutes. You can mix up flavours by adding spices, Dukkah, herbs, sea salt and vinegar and flavours to suit any tastes and needs.
Take a look at our Dukkah-coated kale chip recipe.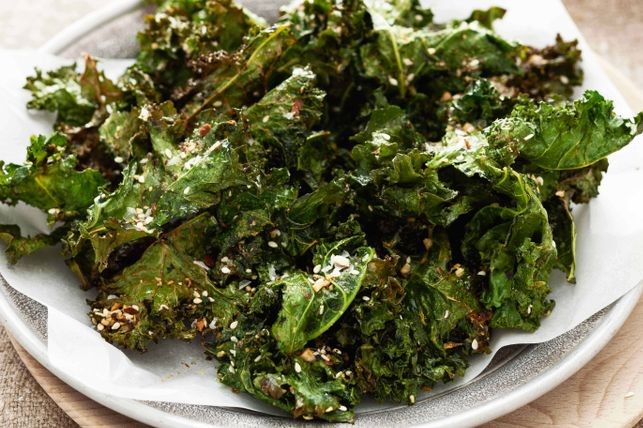 Rainbow Fruit or Veggie Skewers
The cool of winter is a perfect time to add colour and fresh, seasonal vegetables into your kids' lunchbox. An easy, healthy and colourful lunchbox snack, that can easily be made in advance from last night's dinner (you can opt to take out the wooden skewer too).
And for a sweet option the same can be done with fruit. You can use blueberries, grapes, mandarins, apples, tomatoes and watermelon. Your little ones will love the colours and let them know they're tasting nature's natural rainbow!